This App is designed for single family home owners and builders to help them in process of building a house.
Register Now
---
Manage Your Projects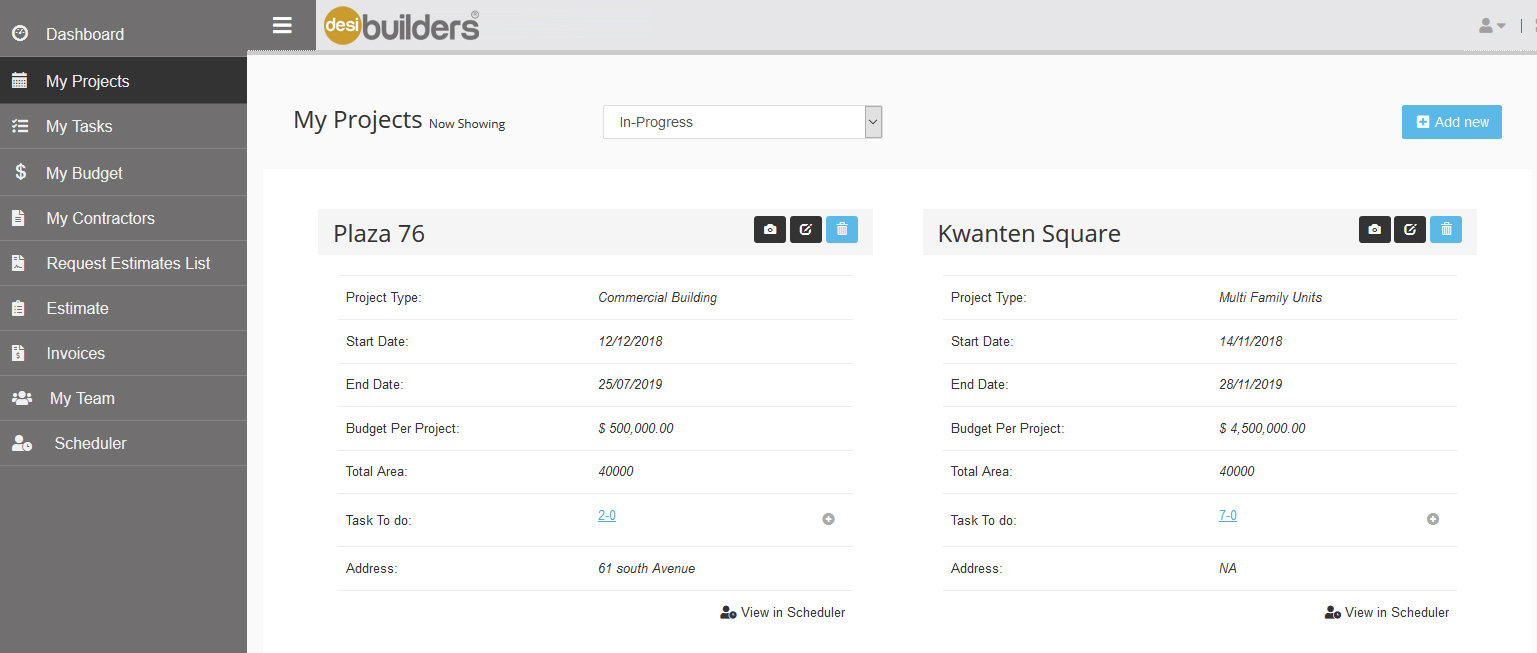 Managing a single project or multiple projects can be easier if there is a system to manage. Desi builders' app is designed specifically to help home builders to keep track of their projects and related documents such as purchase orders, estimates and invoices. Desi builders' app is connected back to back with local contractors and suppliers for you to send purchase orders and request estimates right from your app.
Tasks List by Project
We have list of pre-created tasks for home builders to help with their building process. Select tasks from pre-created list or add your own tasks to organize your projects to meet your timelines. Assign contractors to your tasks by viewing their portfolio's which includes history of their work and image / video gallery of their recent projects.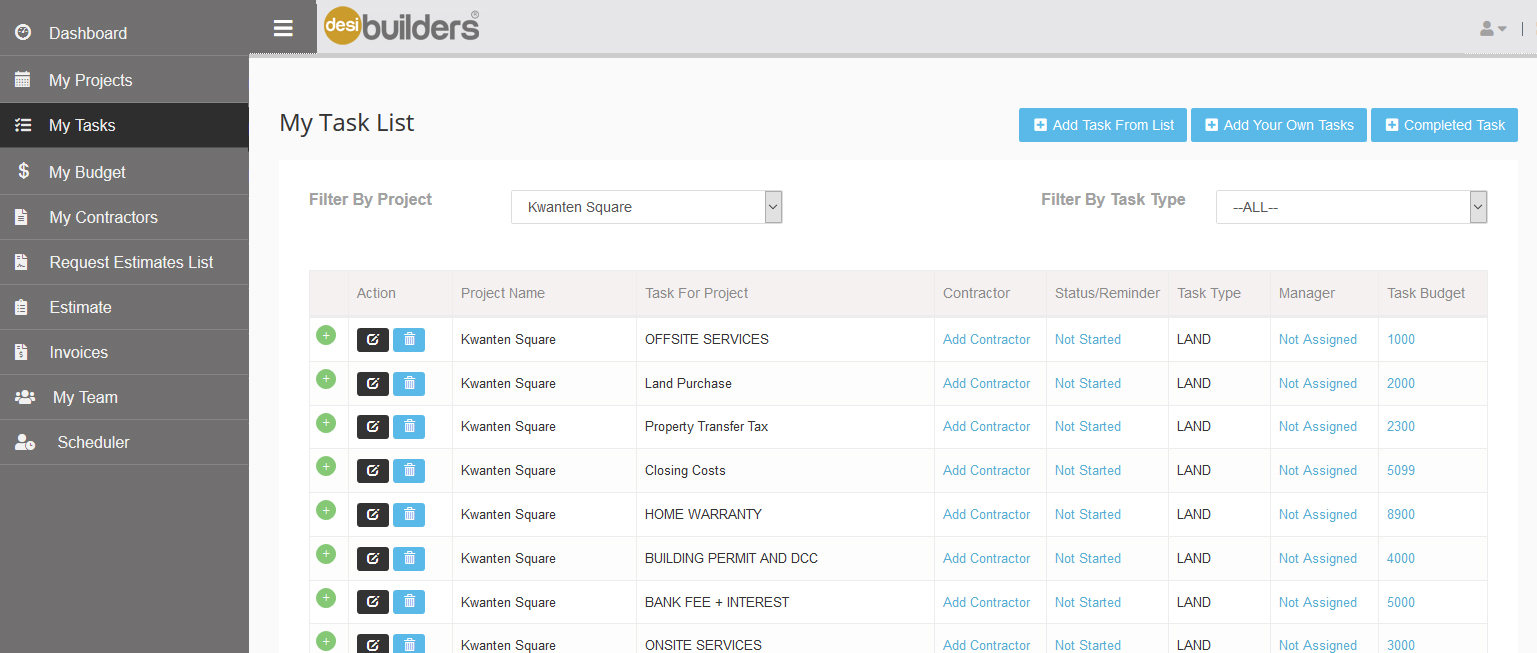 Manage Budget for Each Projects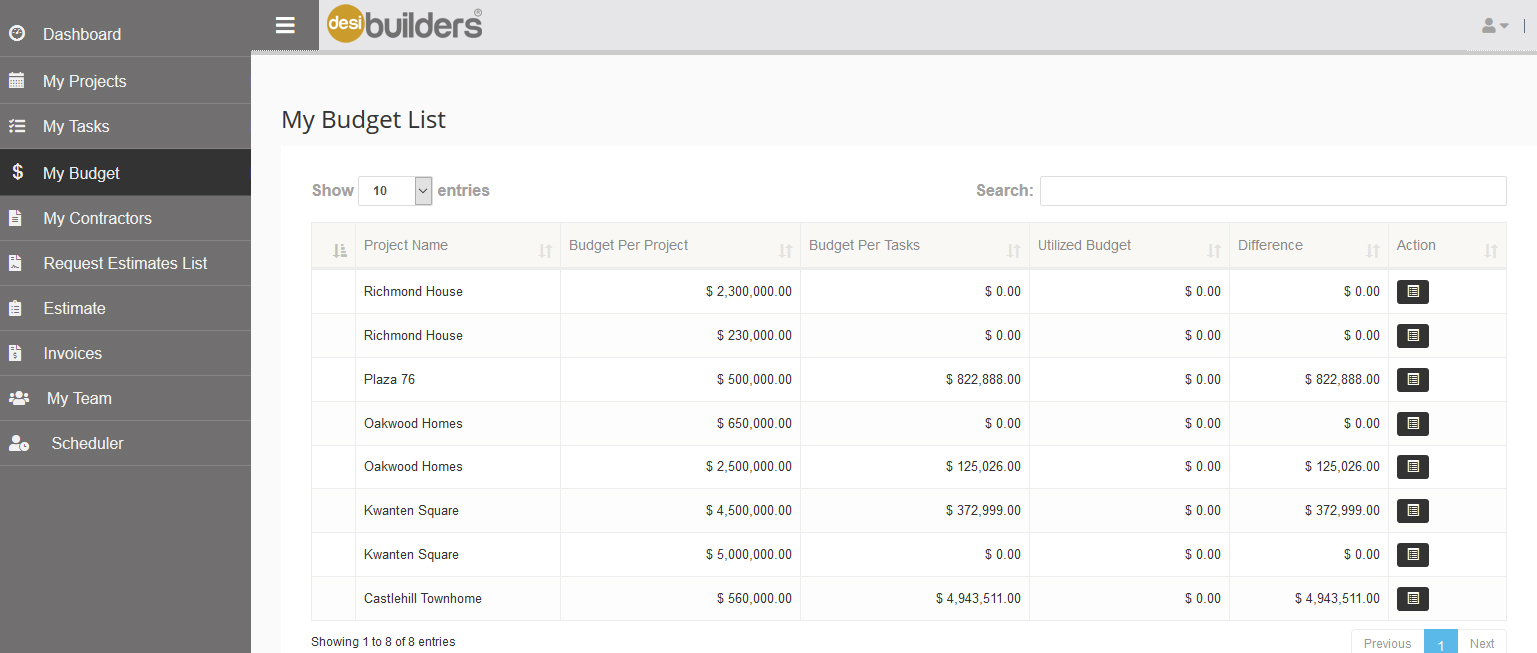 Set up budget for each task and track budget against your real spending's for each task by comparing estimates from contractors and purchase orders from suppliers which helps to control your spending's and ultimately finish your projects on time and within budget.
Short List Your Contractors
Short list your contractors from the online directory within your app by viewing their portfolios and comparing their estimates. Save your selected contractor's list for each project and schedule their tasks into easy to use scheduler to view your work line-up at one place for all your contractors.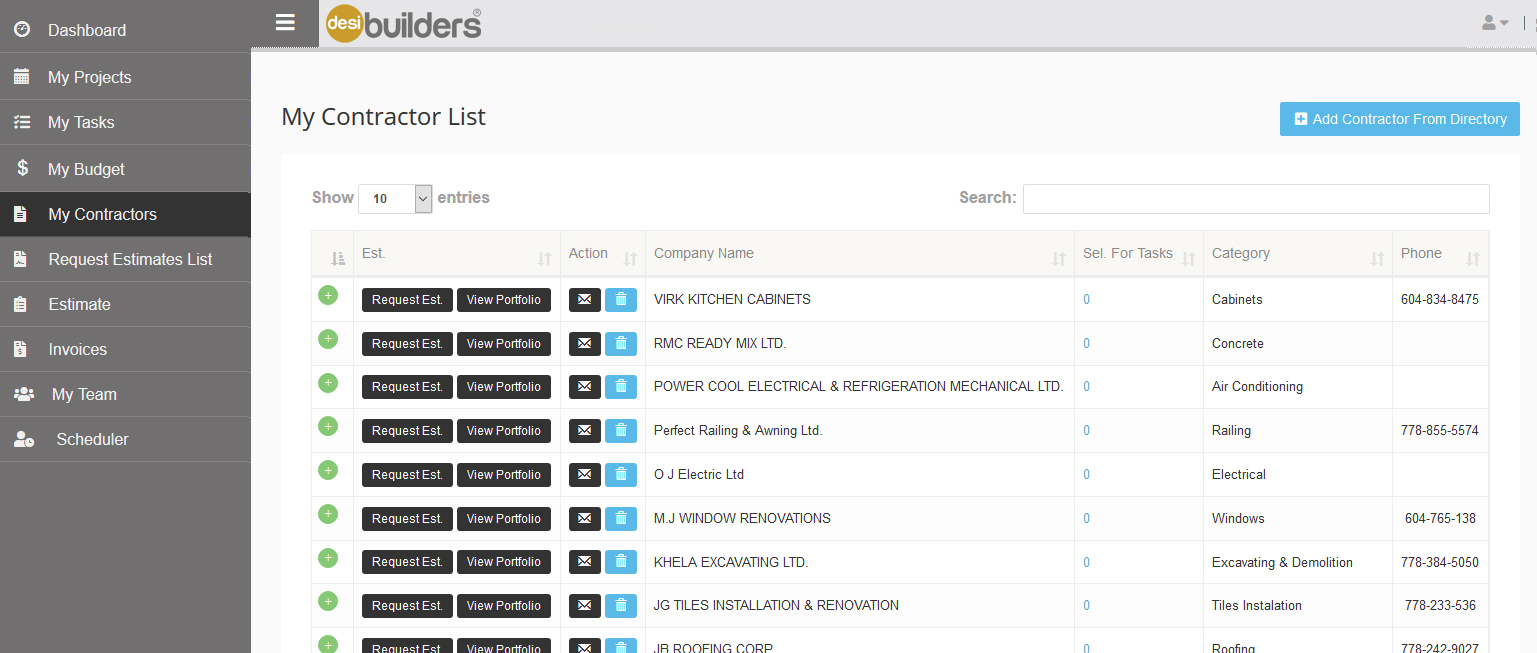 Manage Estimates, Invoices and Purchase Orders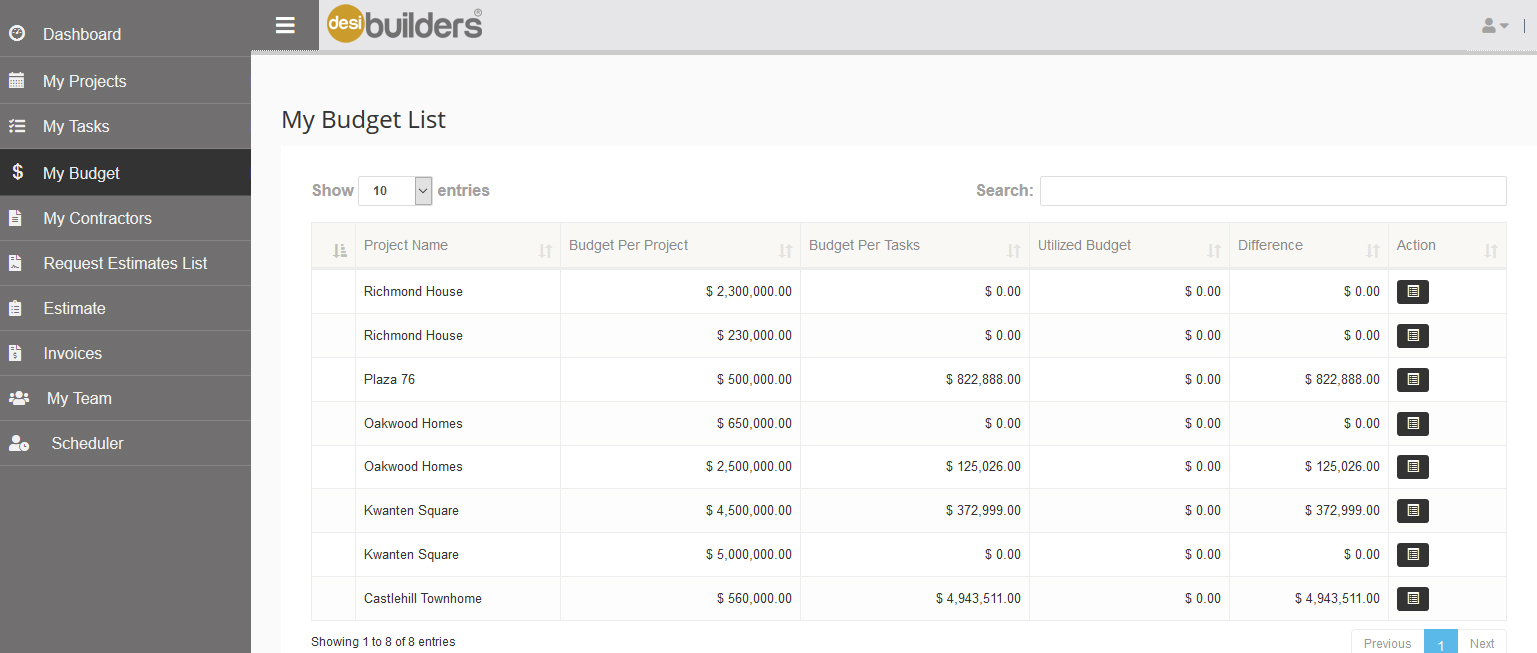 Managing estimates and invoice from contractors and purchase orders from suppliers is another big task to do when it comes to the project management. At desi builders' app you can manage all your estimates, invoices and purchase orders at one place and save their history for future use.
View Work Line up in the Scheduler
Work line-up for projects is very crucial part in project management. Desi builders' app has easy to use drag & drop scheduler to give you total control of your task scheduling and timeline with your contractors. Get overview of your projects by selecting one at time or make changes in your timeline within seconds by dragging & dropping your tasks to do.